Welcome to the wonderful community of motherhood and chronic illness! Who would have thought raising children could be so blissful……NOT!!! I knew that motherhood was going to be challenging. I knew that sleep deprivation was going to be tiring. But nobody could have prepared me for the compounding affect of chronic illness on top of regular motherhood pandemonium. Nobody could have prepared me for the darkest depths of exhaustion, simply wrangling my children into their carseats and jetting off to the grocery store!
After becoming a mom, and trying to maintain "normalcy" with chronic health conditions, I began to look for information to support mothers struggling with balancing their pressing health needs, with the demands of raising young children. To my surprise, there was nothing in the greater community (online or offline), to support mothers in this capacity. I came to realize that there was a HUGE lack of support and gap in society for mother's struggling with chronic illness.
If you are a mother with chronic illness, then I understand that motherhood is even harder when you are not feeling well. My goal is to let you know that you are not alone.
Mommy Isn't Feeling Well is a real-life and cathartic blog focused on navigating the struggles of motherhood and chronic illness. My aim is to be honest, inspirational, and hopefully funny and always real about my struggles, solutions and those moments when brushing my own teeth is simply too much. During each month, I will reach out, touch and engage those who wish to join me on this journey!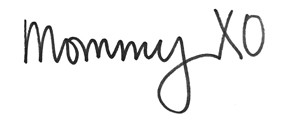 "You never know how strong you are until being strong is the only choice that you have" – Anonymous